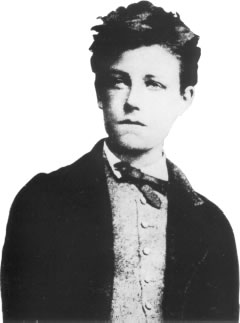 It sickens me does most poetry of old.
it's not one bit original, true or bold.
Rather it's a romanticist, simplistic view of ones past.
Where sweet, upper-class, Victorian words.
Hide the fact
its boring, racist, elitist, conformist crap.
Telling you how nice the roses are.
How ones love was lost.
While dreaming of places of old.
Where green is greener than grass,
and shit is sweeter than sugar.
But let's be honest who gives a monkey ass?
It's mostly written from one point of view, a 19th century aristocratic plum.
Who regarded the people of the slums,
Nothing but scum.
Don't get me wrong.
I don't despise it all.
Just the 99% of it that's written without
A set of rebellious balls.
Some of it has meaning
However to me,
it's a world of snobbish pretentious dreaming.
By people who live in places,
I've never been in
and could only dream to live in
or spend one night asleep in.
The old is mostly poets from
top universities,
aristocratic families
And nepotistic opportunities,
all of which
was never offered to me
because you see
Stuff like that is mostly a luxury
of the poetic rich and societies jury.
They're speaking words
of how hills are green
And life is a postcard scene.
Fuck that crap!
It's the word's of charlatans
who live in golden round towers
and quench their thirst in the fountain of power.
Where are the poems of old?
By the ones most old poets
see as "lower"?
You know,
the fools who didn't go to school
and who live in flats invested by rats?
yes
the working class!
power and poetry's unwanted mass!
Where's their poetry of un-blossomed roses and wasted youth?
A social hell where drugs and poverty have taken root?
Is that not worthy of a Nobel ?
Remember the greatest poet of all
Arthur Rimbaud?
Who not only wrote about Ophelia
but reality as he seen it
In a way
that gave great meaning to it.
He called it like it was,
cold soldiers,
19th century old french hoes
drinking in many Parisian shitholes
alongside the bums and the real scum of the slums.
A young poet who spoke the truth
Was not in search of glorious loot.
That's why I admire poets like Rimbaud
He wasn't an artistic liar.
He wrote with a young passionate desire.
Where are the new poets of outrage?
From a section of society that feels trapped in a cage.
Tell us of your outrage in poetic phrase.
I crave a brave poet within whom brews,
A fuck you attitude that screams
"old poetry, old news!
Darren Myers